Executive Director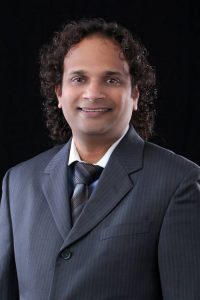 Mr. Sai N. Manthra is a JD Candidate for 2017 at the University of Arizona James E. Rogers College of Law. His interests are in the areas of Energy, Construction and Intellectual Property. Mr. Manthra is a Registered Professional Engineer in the State of Arizona and specializes in Dams. Mr. Manthra has almost 20 years of experience in engineering and construction which includes 15 years of experience in project management. During the early days of his career, Mr. Manthra worked extensively for public sector agencies and private sector clients including petrochemical companies in Texas, Louisiana, Florida, Alabama and Mississippi on inland and near-shore projects. For the past 10 years his focus and experience has been on dam safety and dam technology in Arizona. He has worked on design and construction of several dams and dam related projects involving new dams as well as rehabilitation of existing dams.
Prior to joining the JD program, Mr. Manthra was a Dam Safety Engineer at the the Flood Control District of Maricopa County where he managed five dams and successfully obtained about $40 million of federal congressional funding to the projects he managed. He also introduced an alternative contract procurement method called Construction-Manager-at-Risk to dam construction and to the federal government.
Mr. Manthra was in private consultancy prior to undertaking public service. He worked for internationally recognized engineering firms such as Mactec (now AMEC), URS (now AECOM) and Fugro on several hundreds of projects relating to dams and dam safety; petrochemical industries; roads and bridges for local streets, urban highways and freeways; utility infrastructure including power, water and wastewater system process, storage and distribution; capital improvement projects and commercial development. At URS he used to manage the geotechnical work with a turnover ranging between $1 million to $3 million in revenues.
Currently, Mr. Manthra is serving as a Fund Raising Chair for the Arizona Intellectual Property and Cyber Law Society. Mr. Manthra's professional activities also include publishing several technical papers and serving on several technical committees of the United States Society on Dams, serving as moderator and reviewing technical papers for various USSD conferences and an International Committee on Large Dams (ICOLD) conference, and serving as Secretary for the American Society of Civil Engineers (ASCE) Phoenix Branch. Mr. Manthra served as Assistant Area Governor of Toastmasters International and Vice-President Education of Durango Voices Toastmasters Club. While at University of Minnesota Law School as a 1L Mr. Manthra served as a Secretary of the Student Intellectual Property Law Association; Treasurer of the Native American Law Students Association; Director of Attorney Outreach at the Indian Services Project; and 1L Representative of the Environmental & Energy Law Society. Mr. Manthra was also a member of the American Association of State Dam Safety Officials (ASDSO).
Mr. Manthra's is actively involved in the community. He was elected as a Director and Vice-President of Trailside Point Homeowner's Association (a 1600-Home HOA), where he worked with local councilmen and members of the state legislature on HOA and CC&R's related issues. He conducts outreach with middle school and high school students in order to motivate them to pursue Engineering in college and their future profession; he used to coordinate the Professional Engineering Exam review course for the Phoenix YMF; and he served as a Judge for several Future Cities competitions held for middle school students. In his spare time Mr. Manthra likes shooting, bowling, and horseback riding.