Chief Business Manager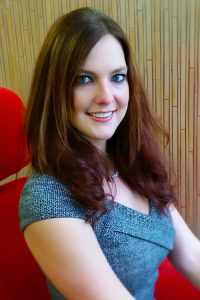 Ashley is a second-year law student at the University of Arizona James E. Rogers College of Law. A Las Vegas native, she graduated summa cum laude from the University of Nevada, Las Vegas with a BA in Communications Studies, concentrating on rhetoric and philosophy.
Prior to law school, Ashley moved to Southern California to work as a legal assistant at a prominent civil rights law firm on one of the largest class actions in history. She also helped develop and market a newly launched plaintiff-side employment law firm. After moving to Tucson, she spent a summer at the Arizona Attorney General's Office in their Civil Rights Division. There she helped prepare her supervising attorney for a Ninth Circuit oral argument (Arizona ex rel. Thomas Horne v. The Geo Group, Inc., August 2015). As a student attorney in the Workers' Rights Clinic, she negotiated relief for low-wage immigrant workers and co-authored a report on pack sick leave and its impact on Tucson workers. She also interned at the Arizona Center for Disability Law and the ACLU of Nevada. At the ACLU, she focused on prisoners' rights and wrote a report on Nevada parole. After briefly studying cyberlaw and as a member of Arizona Intellectual Property and Cyberlaw Society, she became interested in cyberlaw and its connection to civil rights, namely the First Amendment.
Ashley is currently externing for Judge Rosemary Márquez, U.S. District Court, District of Arizona. In May 2016, she will intern at New York Lawyers for the Public Interest, a large nonprofit civil rights firm.